Beo Personal Care, a Total Care Connections family company, is a locally owned and operated personal care provider that is dedicated to making the community our priority. We have been providing the best non-medical home care and staffing services to Colorado Springs and it's surrounding area since 2006 and look forward to servicing the area for many years to come.
Our partnerships include Hospitals, Skilled Nursing Facilities, Assisted Living Facilities, Hospice and Palliative Care, the Department of Defense, Area Agency on Aging, PACE, and the Alzheimer's Association. If we don't provide the care you need, we will refer you to the agency that can help.
About Beo Personal Care Services
Our personal care services range from basic needs that may only require a brief visit, to more extensive 24/7 support. Beo offers collaborative care with your family, as well as with your immediate response care team including hospice and home health rehabilitative services. Our fully trained care providers often assist in respite, Alzheimer's and dementia care, as well as redirection and wandering prevention. Our in-home services include but are not limited to:
Light housekeeping
Laundry services
Bathing assistance
Family respite care
Medication reminders
Post-operative care
Post-partum recovery care
Walking assistance
Positioning
Incontinence care
Oral hygiene
Toileting assistance
Recreational activities
We provide a free in-home consultation to help you decide if our services will fit your needs. You can book us for just a brief visit, or we are happy to provide 24-hour live-in assistance. We are also happy to assist you with long-term care insurance claim filings. Our in-home personal care services are available in Colorado Springs, Pueblo, and the surrounding areas. If you have a loved one that needs more support or companionship, we are ready to help. Our team is available 24 hours a day, seven days a week.
Beo Mobility is dedicated to serve and assist our community's wheelchair-bound and mobility-impaired residents by providing safe, reliable and affordable transportation to and from their destinations. Our vehicles are brand-new, well-equipped, well-maintained, safe and clean. Beo Mobility is the only locally owned and operated transportation service in Colorado Springs, although we are happy to provide transportation to or from anywhere in the United States. Instead of figuring out how you will get your loved one to doctors appointments, church, or to your next family function, use the transportation services provided by Beo Mobility. 
Beo Personal Care employs trained CNAs that create a tailored and customized care plan for your loved one. Your Certified Nurse Aide will work to meet all individual needs, medication management, companionship care, diet and meal preparation, as well as shopping and errand services. You can receive as little or as much support as you feel you require.
Have you been searching for "CNA programs near me?" If you have a desire to provide in-home personal care, we can help you get your certifications. Our three-week course will help you become the Certified Nursing Aide you've always dreamed about. With our Nurse Aide Training, Skills Lab, Clinicals, CPR, First Aid, and AED training, you will be prepared to take the state boards and get into private nursing care.
Our Professional & Experienced Staff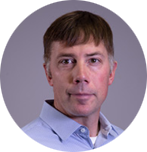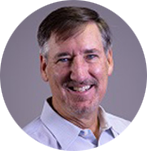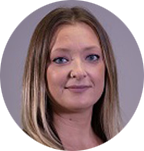 Tiffany Steggerda
General Manager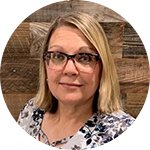 Mary Watson
Program Director / Instructor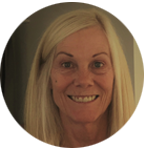 Janine Wellborn
Program Coordinator
"Took her personal time to help me on my Vital Signs and in the end, I was able to do something that I had been working on for 6 months. The best teacher I ever had."
Free Consultation: 24/7


719-385-0200
Fill out our online form and a member of our team will reach out to you to schedule a complimentary in-home care assessment.